Jason Becker: An Inspirational Story That Will Make You Go One Step Ahead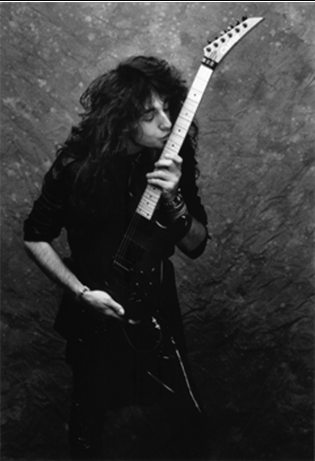 If there is one story, one man, one battle that the music industry can never forget, it is that of Jason Eli Becker – a prodigy that took the late 80's music scene by storm at the very tender age of 16. Becker was clearly headed towards becoming the greatest guitarist the world would ever see. During his brief stint in the showbiz where the world watched him play his intricate compositions, especially his solo Album 'Perpetual Burn' it could very well be argued that he was already amongst the best. After releasing two records with Cacophony and one solo record, Becker was called upon to play for the legendary David Lee Roth, filling in the shoes of guitar greats Eddie Van Halen and Steve Vai. Jason Becker recorded one Album 'A Little Ain't Enough' with David Lee Roth.
In the year 1990, at the age of 20, Jason Becker was diagnosed with ALS (Amyotrophic Lateral Sclerosis). Jason missed out on what was going to be his biggest and wildest tour, and eventually he had to leave David Lee Roth. He was unable to play the guitar anymore, courtesy of ALS, a disorder that paralyses the person muscle by muscle, and eventually it results in complete paralysis. Doctors had given Jason a time of 3-5 years to stay alive but Jason had other plans. There was so much more music trapped inside his head that there wasn't a single moment where Jason felt that he can't go on anymore. Even with all the odds stacked up against him where he was unable to move, or speak, Jason Becker continued to live life and to make music.
With the help of a system of communication developed by his father and a computer Program, Jason continued making music. Jason says that it is this ability to go on composing music that keeps him alive. An average life span from onset to death of a person suffering from ALS is 39 Months. Jason Becker has been living with the disorder for 26 years now. His amazing spirit and the thirst to make more music has managed to put Jason Becker one step ahead of ALS. Guitar great Steve Vai aptly describes this as a "Testament to the power of the will of the human mind."
Jason Becker's perseverance has been an inspiration to a lot of people. Many musicians may come and go but there can only be one Jason Becker. His guitar skills as a teenager which were a level above insanity and his victory in the fight against ALS have indeed put him One Step Ahead. From his simple and humble nature in his earlier days to his fierce fighting spirit, Becker was, is and will be a talent like no other. Passing the test of adversity and inspiring loads of young people, Becker will remain in our hearts forever.
– Hannan Ahmed